Green City Solutions = Green Heroes 
MOSSmazing News in October: We have been nominated for the "Founder of the Year 2023" in the "Green Heroes" category!
But this also means that we need your support because the Founder of the Year Award is a people's choice award, and you can vote for your favorite. The voting in a total of 5 categories runs until October 31st this year at award.gruender.de.
For DigitalBeat and Gründer.de, founding means "doing things differently, thinking anew, and bravely bringing innovative ideas to life. People who do exactly that" are awarded the title of "Founder of the Year."
The Category Green Heroes 
More and more people want to fight for the preservation of the Earth" (Source). This is exactly what the nominees in this special category embody, by having an "innovative business for a better world" and by showing that "there is always a way to help the world towards a better future." The Green Heroes are among the pioneers with their business, making it possible, and they are considered "heroes in the sustainability sector," and therefore, "deserve the award in the 'Green Heroes' category" (Source).
We are counting on your vote!
We greatly appreciate your vote! The issues of air pollution and climate change have a far-reaching impact, affecting us all, with cities bearing a substantial burden. This is precisely why we established Green City Solutions.
Moreover, don't miss the chance to win amazing prizes! As a token of our gratitude for your participation, you can take a spin on the "Founder's Wheel of Fortune" and have the opportunity to claim some fantastic rewards.
We'd also like to extend our heartfelt thanks to Gründer.de and Digital Beat for the nomination, which is an honor in itself. It's a privilege to be considered alongside esteemed companies such as Active Giving, ecoligo, BIO HOTELS, Enpal, Klimawiese, ecoworks, Saatgutkonfetti, planted, zolar, Puregreen GmbH, Lilli Green, Kleiderly, and Klaeny.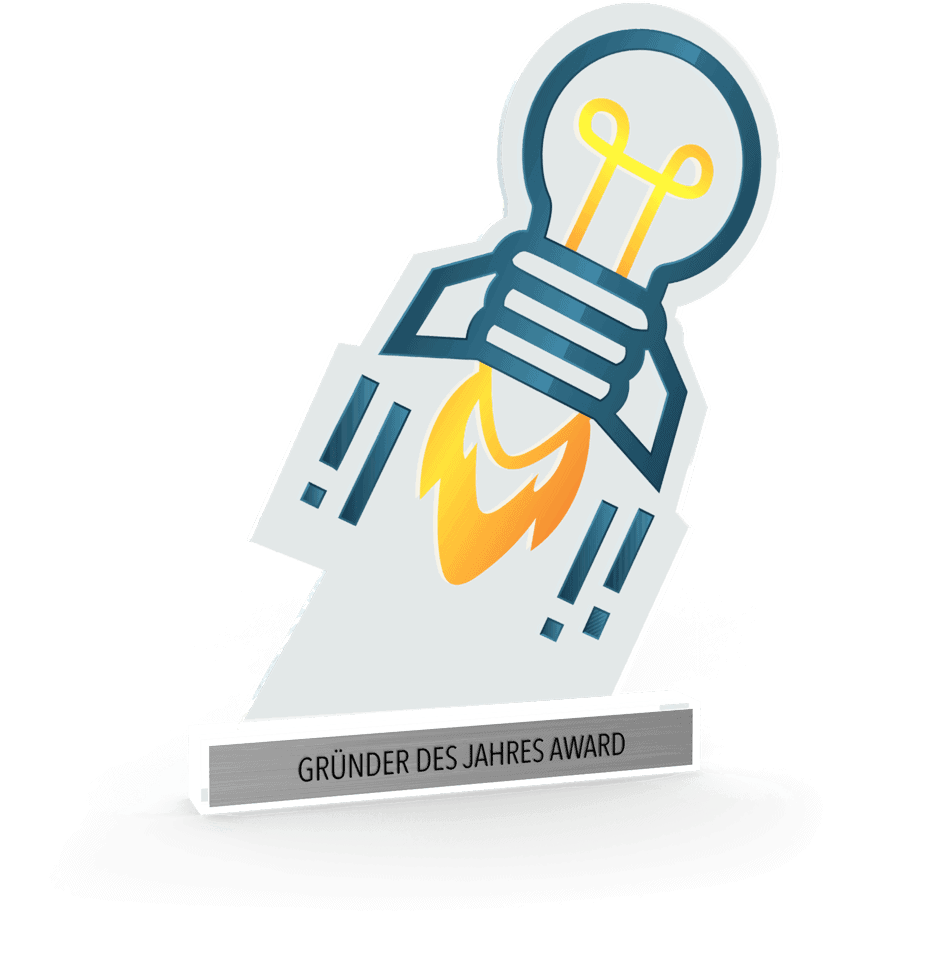 The Founder of the Year Award
"Building a successful business means being courageous, constantly evolving, and bringing innovative digital ideas to life" (Source).
The Award aims to endorse and recognize this very trend: "Individuals and companies that lead by example and have established themselves as true experts" (Source). Such dedication will be honored in November 2023 with the Founder of the Year Award during the Entrepreneur Congress. The Award will be presented in five different categories and a special category.
During the nomination phase, companies and experts can be proposed for the Award in the various categories. A panel subsequently reviews the received nominations and contacts the companies and experts.
The winners in the categories of "Best Innovation," "Food Champion," "Female Empowerment," "Top Technology," and "Green Heroes" are determined through public voting.
After the votes are counted, the winners are announced "in a festive livestream during the Entrepreneur Congress." Additionally, the overall winner in the special category is honored, and this winner is selected by a jury comprising Magdalena Oehl (serial entrepreneur and Deputy Chair of the Federal Association of German Start-ups), Christoph Zöller (Investor and Founder/CEO of the job platform Instaffo), Ruth Schöllhammer (Founder of smartaxxess and Chairwoman of the German Founders Association), and Dr. Alex von Frankenberg (Investor and Managing Director of the High-Tech Founders Fund). (Source)