WALLBREEZE
Actively ventilated wall greening
May we introduce: The most powerful building greenery in the world. The special moss cultures in WallBreeze filter fine dust from the air, create a pleasant cooling effect and compensate CO2 and CO2 equivalents. Active ventilation technology and fully automated irrigation distinguish WallBreeze from conventional wall greening. An innovative IoT concept additionally generates environmental and condition data in real time. These are displayed and processed via an in-house developed cloud solution. WallBreeze is the large-scale solution for better air – and thus a climate impact adaptation for healthier living in highly polluted urban environments. Fresh air on a large scale!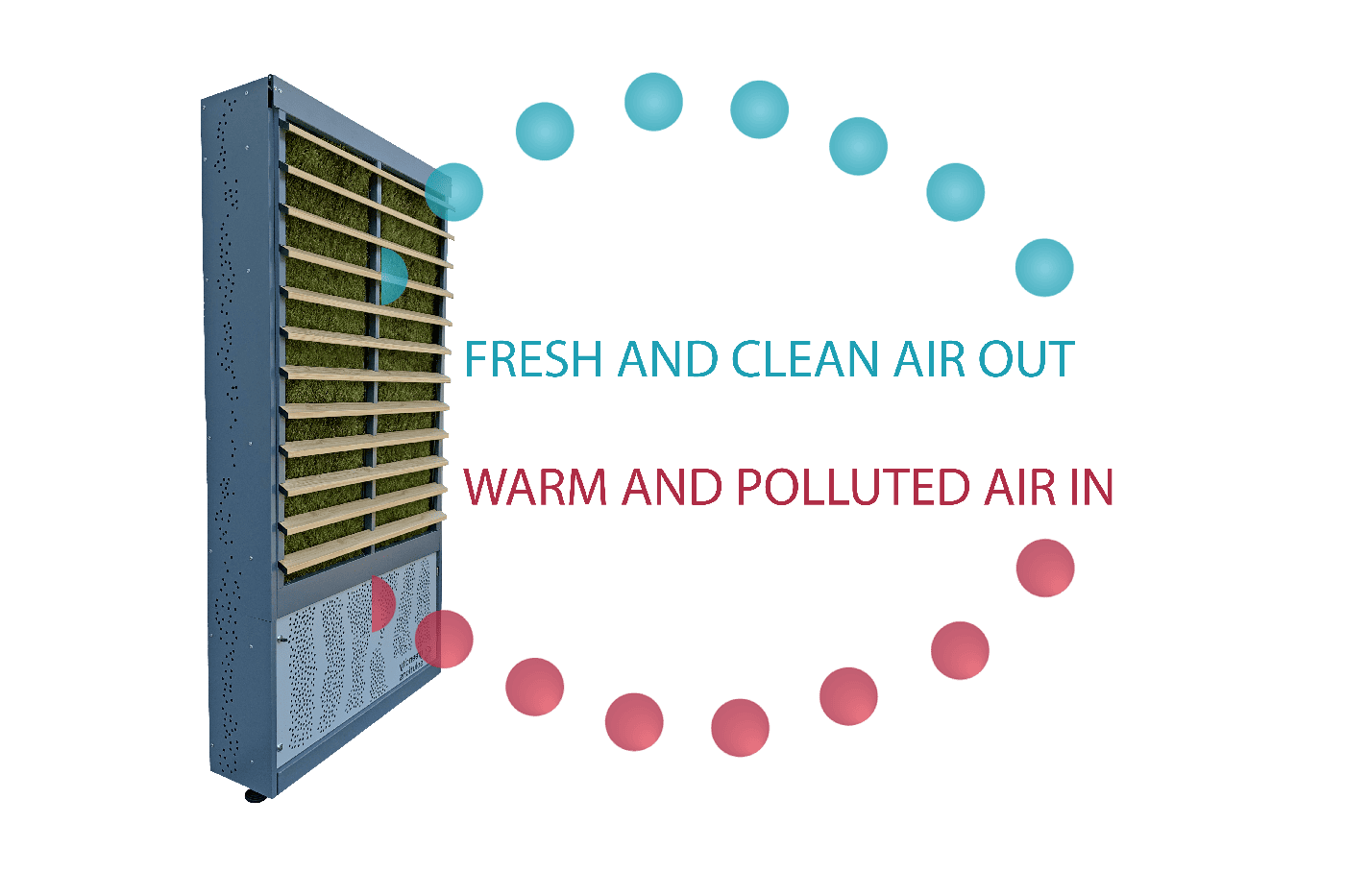 Little space, much effect
Every year, more and more people move to the city. Everyone is looking for freedom, inspiration, opportunities or the pulse of time. No one is looking for dry heat and dirty air. The WallBreeze offers actively ventilated moss filters that transform grey walls into green dispensers of fresh air. Quickly and easily installed on any wall.
YOU NEED MORE INFORMATION?
We have summarised the essential information for you in an executive booklet.
After sending your message, a download link will appear.