Do you live in a polluted neighbourhood?
If yes, the allergy season could be worse for you.
According to a recent study published in PLOS One, air pollution "may make birch pollen more irritating to hay fever sufferers".  
 Iwona Stawoska, Jakub Oliwa, Andrzej Skoczowski (all Institute of Biology, Pedagogical University of Krakow, Kraków, Poland), Dorota Myszkowska & Monika Ziemianin (Department of Clinical and Environmental Allergology, Jagiellonian University Medical College, Kraków, Poland), Aleksandra Wesełucha-Birczyńska (Faculty of Chemistry, Jagiellonian University, Kraków, Poland) and Diana Saja-Garbarz (The Franciszek Górski Institute of Plant Physiology, Polish Academy of Sciences, Kraków, Poland) found that "Pollen from trees growing in heavily polluted urban areas has higher levels of Bet v1 allergen", as Nicola Davis reports for The Guardian. "The researchers explored the levels of various different types of air pollution between 2017 and 2019 at the seven sites, including nitrogen oxides and tiny particles known as PM2.5 and PM10".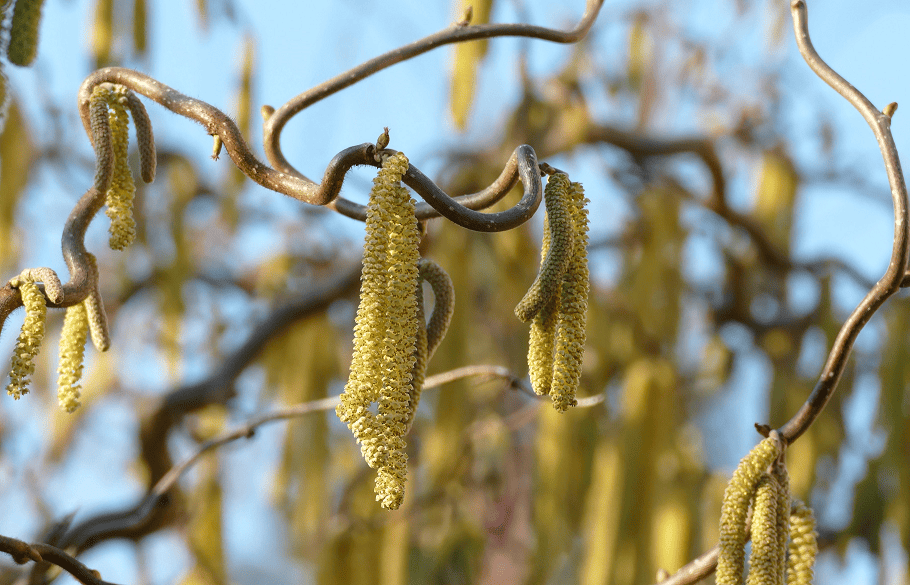 This fact seems even more interesting as Birch tree pollen "is a common allergen" and "one of the most potent allergens". It is impacting "6.4 to 22.4 percent of Europeans" and "causes symptoms in 25 percent of people who suffer from hay fever in the UK", as ECOWATCH reports according to AllergyUK. In the USA, about a third of "allergy sufferers are sensitive to it", according to Klarify. Even if "Hay Fever may sound like a pastoral malady" – "city-dwellers can also be hit hard by pollen allergies". 
Thus, "pollen allergy becomes an increasing problem for humans, especially in the regions, where the air pollution level increases due to the traffic and urbanization". These factors not only affect humans but "also […] the physiological activity of plants, causing changes in pollen allergenicity." The analysis of researchers in Poland found that these characteristics "make the situation worse by increasing the concentration of a key allergen within birch tree pollen, and affecting the structures adopted by such proteins – a finding the team suggests may make them more potent". 

Previous studies have also suggest a connection between "the relationship" of "PM10 levels and Bet v1 concentration in 20 study sites, which also revealed that more polluted areas had higher levels of the allergen". The recent analysis now shows "that the structures formed by the Bet v1 protein collected in areas with greater air pollution are different to those from less polluted areas". 
This also has consequences on the urban green: "[…] when greenery in the cities is planned, allergenic trees should not be planted, because, despite the fact that they can physiologically adapt to the local environment, they produce more stress proteins of a higher potential allergenicity", the authors report. 
Margaret Kelman from Allergy UK says: "This research aligns with previous studies that have found that levels of allergic rhinitis are higher in urban populations than in less polluted areas and that there is a correlation between carbon emissions and an increase in airborne pollen, and increased allergenicity of the pollen itself." She also notes that "that studies have suggested warming temperatures globally and an increase in air pollution potentially contribute to more intense pollen seasons and an increase in circulating airborne pollen particles, making hay fever symptoms worse" as well as "urbanisation and air pollution increase the amount of carbon dioxide in the atmosphere, which has a negative effect on the immune system's ability to fight infection and can contribute to worsening symptoms of allergy".